---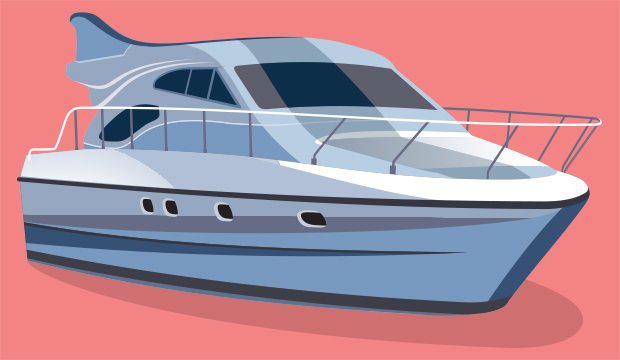 Marine Applications
The marine market is making a splash in the composites industry with innovative designs made possible with inventive fabrication techniques. Fabricators have used composites on everything from ferries and boats, and kayak to submarines and naval vessels. Although GFRP is the most common material associated with marine composites, CFRP is gaining traction.
Gold Coast Yachts Uses Custom Carbon Fiber for Sleek Catamaran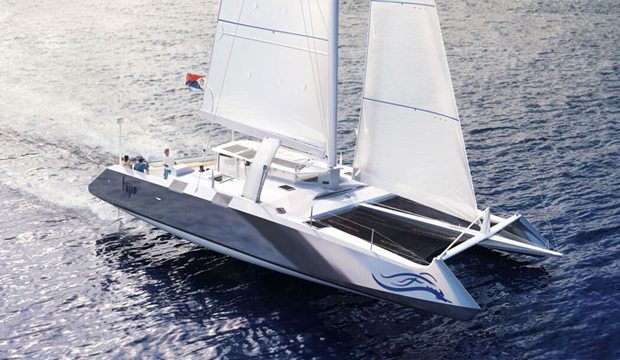 When a sailing couple in Seattle wanted a sleek new catamaran, Gold Coast Yachts opted for CFRP to create the strong yet lightweight craft. The new B53 catamaran, a 53-foot, high-performance yacht, is made entirely of carbon fiber reinforced polymer. Using custom carbon fiber fabrics allowed designer Paul Bieker of Bieker Boats to reduce the boat's weight while meeting engineering specifications for a vessel that its owners want to use for both racing and recreation.
---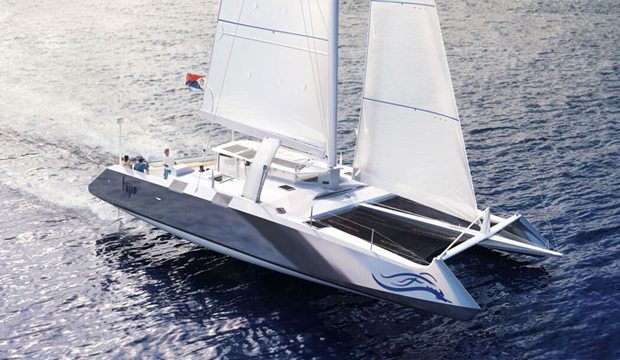 Mozambique Government Chooses Composites for Military Ships
---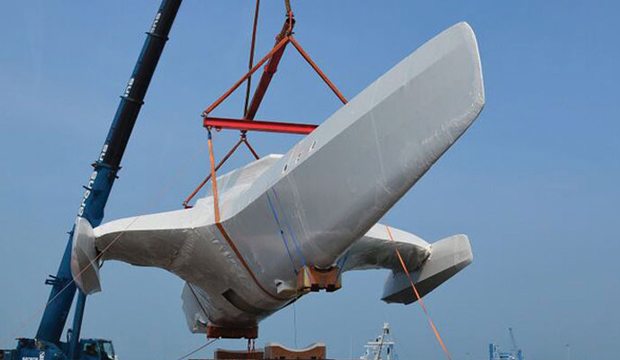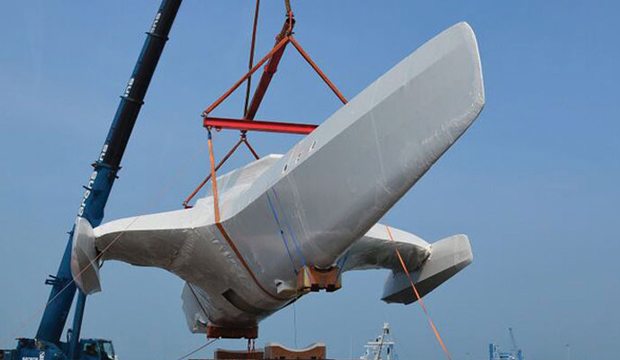 It was composites to the rescue when the government of Mozambique needed an offshore patrol vessel (OPV) that combined excellent fuel efficiency with fast acceleration for quick pursuits. Nigen Irens, a naval architect, met those requirements with a 143-foot long trimaran with hulls made of glass fiber and epoxy resins. The vessel's high-load areas, such as the arms that connect the three hulls, are made with carbon fiber reinforced polymer (CFRP).
Boston Whaler's Biggest Boat Ever Incorporates Composites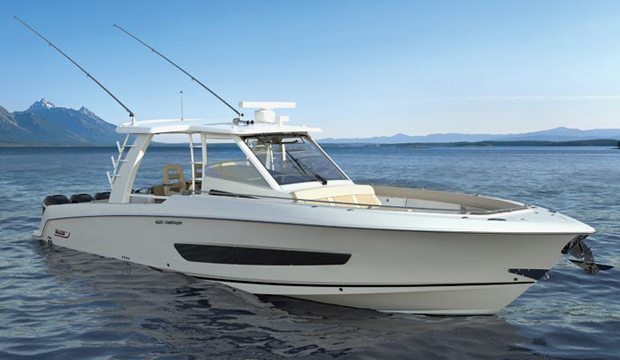 Boston Whaler wanted to expand its line of fishing and pleasure boats to include the 420 Outrage, a 42-foot boat that was five feet longer than any of its previous models. But there was a problem. If the company used its usual vacuum infusion molding process, the weight of the molds for the bigger boat's hull and liner would weigh 90,000 pounds, far exceeding the maximum 60,000-pound weight that its factory could handle.
---