---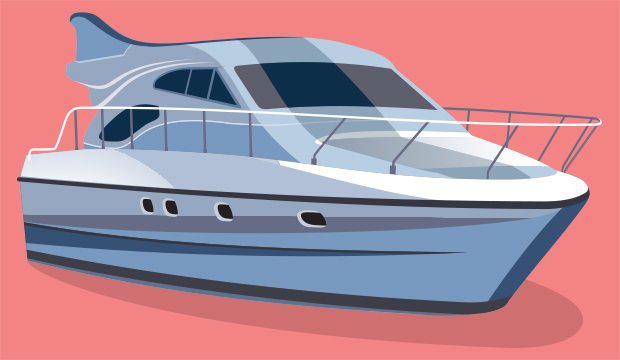 Marine Applications
The marine market is making a splash in the composites industry with innovative designs made possible with inventive fabrication techniques. Fabricators have used composites on everything from ferries and boats, and kayak to submarines and naval vessels. Although GFRP is the most common material associated with marine composites, CFRP is gaining traction.
Gold Coast Yachts Uses Custom Carbon Fiber for Sleek Catamaran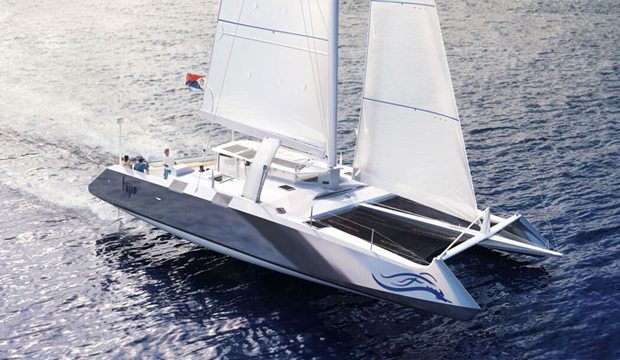 ---
Application: 53-foot catamaran
Scope: CRFP hull
Year Introduced: 2015
Volume: One custom-made vessel
Manufacturing Process: Vacuum infusion processing
Sleek, lightweight catamaran is ready to travel the world
When a sailing couple in Seattle wanted a sleek new catamaran, Gold Coast Yachts opted for CFRP to create the strong yet lightweight craft. The new B53 catamaran, a 53-foot, high-performance yacht, is made entirely of carbon fiber reinforced polymer. Using custom carbon fiber fabrics allowed designer Paul Bieker of Bieker Boats to reduce the boat's weight while meeting engineering specifications for a vessel that its owners want to use for both racing and recreation.
Gold Coast Yachts, which built the boat, worked with carbon fiber supplier Formax to develop the right material and manufacturing process for the project. After a three-month testing period, Gold Coast Yachts chose vacuum infusion processing because it could produce superior results and was less expensive than traditional wet lay-up production processes.
Formax developed a special carbon fiber fabric and stitched between its layers a light, open nylon web called MicroWeb. The resulting material provided spaces for air to escape during the vacuum molding process, which reduced air voids that can weaken a composite part. Resins flowed into these spaces, creating a stronger composite that can absorb impact 18 to 20 percent better than composite materials made without the MicroWeb, according to Formax.
To build the hull, Gold Coast Yachts first infused four layers of the carbon fiber matrix inner skin. Next came the foam core, which was affixed with an epoxy paste, bagged and vacuum infused. Finally the outer skin laminate was applied, bagged and infused.
With the successful launch of the B53 catamaran, Gold Coast Yachts and Formax have proved that vacuum infusion molding, which is relatively new in the boat-building world, is a good choice for vessel manufacturing. Gold Coast Yachts is already at work building another larger boat using the same process.