---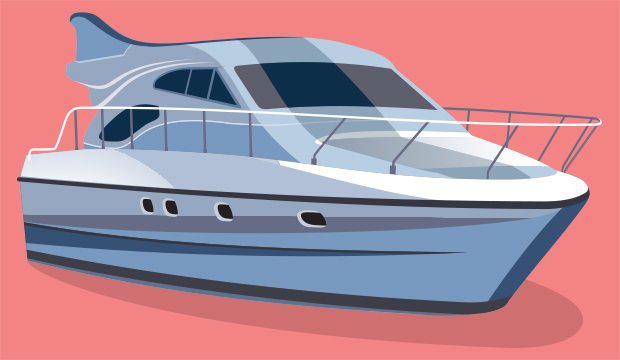 Marine Applications
The marine market is making a splash in the composites industry with innovative designs made possible with inventive fabrication techniques. Fabricators have used composites on everything from ferries and boats, and kayak to submarines and naval vessels. Although GFRP is the most common material associated with marine composites, CFRP is gaining traction.
Mozambique Government Chooses Composites for Military Ships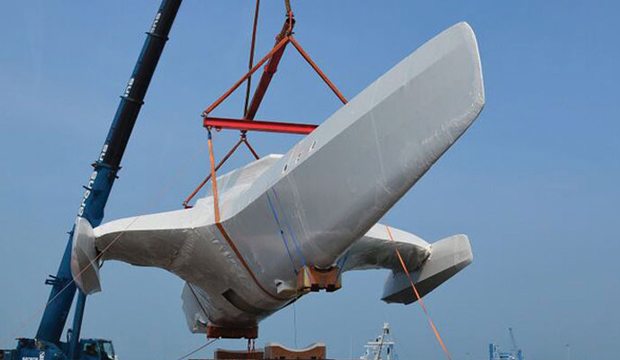 ---
Application: Military surveillance ship
Scope: FRP hulls, decks, pilot house and structural arms
Year Introduced: 2014
Volume: Three vessels for the government of Mozambique
Manufacturing Process: Vacuum infusion processing
Trimaran uses one-fifth the fuel of conventional surveillance ships
It was composites to the rescue when the government of Mozambique needed an offshore patrol vessel (OPV) that combined excellent fuel efficiency with fast acceleration for quick pursuits. Nigen Irens, a naval architect, met those requirements with a 143-foot long trimaran with hulls made of glass fiber and epoxy resins. The vessel's high-load areas, such as the arms that connect the three hulls, are made with carbon fiber reinforced polymer (CFRP).
The Ocean Eagle 43 features a main deck, pilot house and helicopter deck. They rest on a long, thin center hull and two smaller outer hulls. Structural arms join the three hulls, providing stability. Although it burns only one-fifth the fuel of conventional, one-hull OPVs, the Ocean Eagle 43 has a range of 3,000 nautical miles and can travel as fast as 32 knots if the patrols have to pursue another vessel.
French boat builder H2X chose a vacuum bag infusion process to manufacture the hulls. At 350 square meters, the center hull was one of the largest ever made with the process, which uses vacuum pressure to force the epoxy resins into the laminate "sandwich" to create a strong, bonded material. Another benefit to the vacuum infusion process is the reduced exposure of workers to emissions.
Using vacuum bag infusion enabled the company to tightly control the amount of resin used, keeping down costs and the vessel's weight. (The finished main hull was within 0.3% of the estimated design weight.) It took four hours to inject the resin and another four hours to ensure that all of the glass fiber laminates were properly saturated with resins. The post-curing process in a 50 degree Celsius oven took another 16 hours.
All three of the Ocean Eagle 3 trimarans are now in use off the coast of Mozambique.