---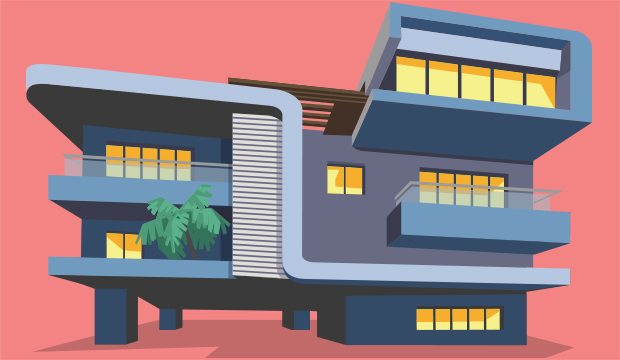 Architecture Applications
The molding freedom of composites has contributed to their popularity in decorative architectural applications, including cornices, columns, domes, cupolas and balustrades. But today, composites in architecture extend far beyond décor into structural applications. Innovative companies are using custom-fabricated composites for cladding panels and building facades.
Innovative 'Infoshop" Made from FRP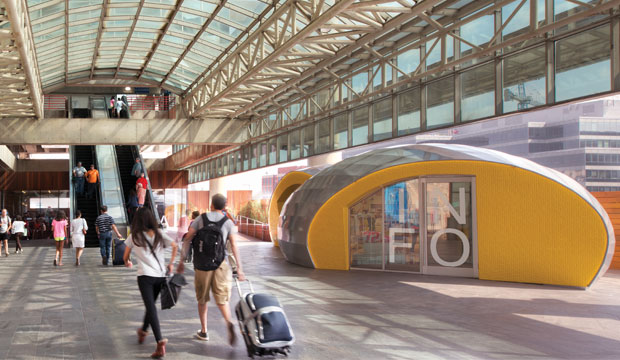 Travelers arriving and departing from the new bus transit center at Union Station in Washington, D.C., have no trouble locating the small information and shopping pavilion built to serve them. With its bright yellow walls, curving silver roof and double-ovoid shape, the FRP building, constructed by Compmillennia LLC of Washington, N.C., stands out from the surrounding concrete structures.
---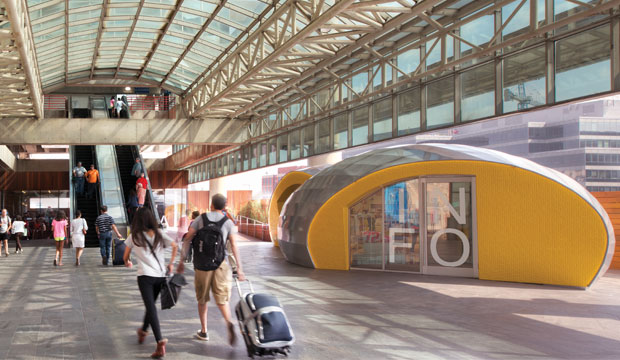 An Eye-catching European Museum
---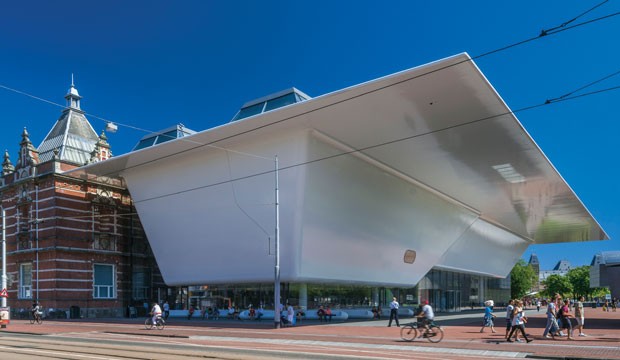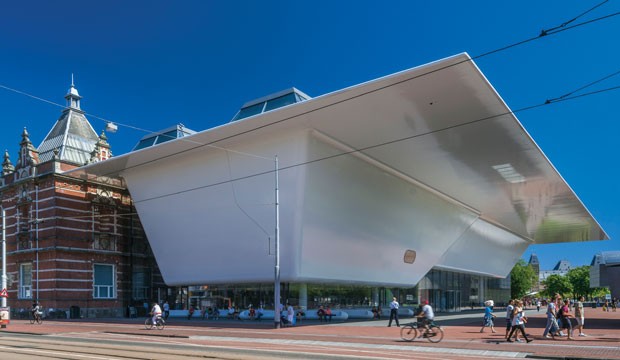 Amsterdam's Stedelijk Museum of Modern Art was built in 1895. Its neo-Renaissance façade features red brick, gables and a small tower. In 2012, an eye-catching new entrance and exhibition space opened in stark contrast to the original building. Resembling a bright white bathtub floating above a paved square, the expansion incorporates both aramid and carbon fibers from Teijin Aramid.
Hanging Gardens Are a Work of Art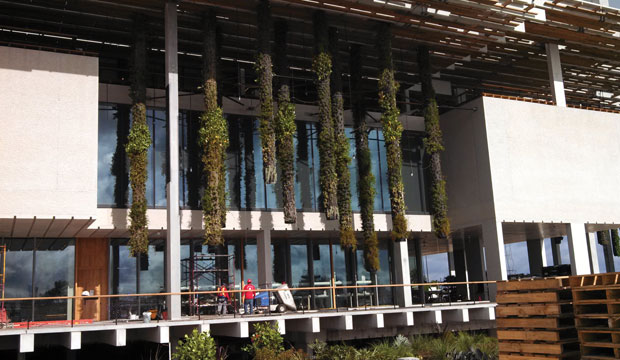 Even before visitors to the Pérez Art Museum Miami walk through its doors to admire more than 1,800 pieces of modern and contemporary art, they are treated to an artistic masterpiece. JTI Companies Inc. in Birmingham, Ala., fabricated a superstructure comprising seven chambers with 67 FRP tubes that descend from a canopy and hold 80 different plant species native to Florida.
---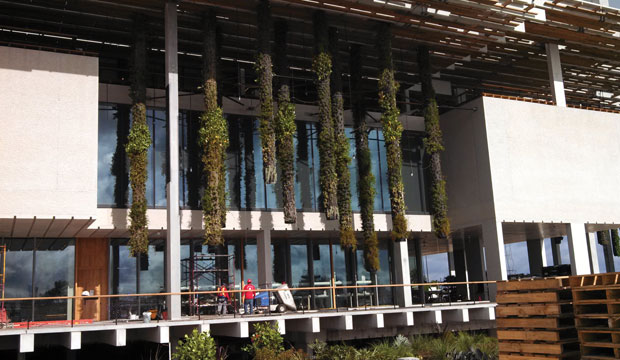 Soaring High Into the Sky
---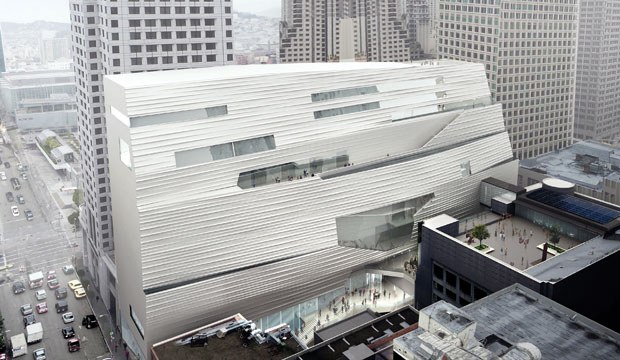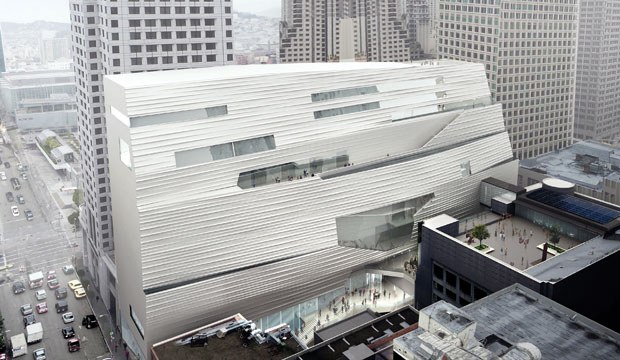 The San Francisco Museum of Modern Art (SFMOMA) is undergoing a major expansion, joining a new 235,000-square-foot addition to its existing building. The expansion will provide nearly six times as much public space as the current building and double the museum's capacity to display art. The SFMOMA collection includes thousands of pieces, ranging from expressionist paintings to installation architecture.