---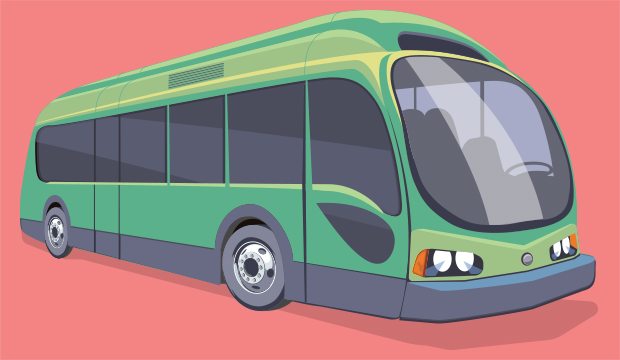 Transportation Applications
Many OEMs are realizing that they can use composites to redesign trucks in order to increase fuel efficiency and increase performance. In the spirit of going green, these materials are being applied to the next generation of environmentally friendly vehicles, and include the use recycled carbon fiber.
Walmart Produces Green Concept Vehicle with Composite Panels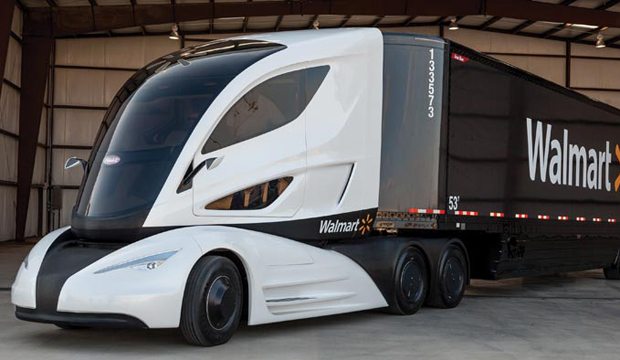 ---
Application: Walmart's green concept truck
Scope: CFRP truck panels
Year Introduced: 2014
Volume: Concept vehicle; no plans for production
Process: Heat accelerated vacuum assisted infusion
Composite panels reduce truck's weight while retaining its strength
As part of its ongoing efforts to improve the fuel efficiency of its truck fleet, Walmart teamed with several other companies to produce a "green" concept vehicle. By using CFRP for the truck's panels, the company cut the weight of its futuristic tractor-trailer by one-third.
To maximize cargo space within the trailer, the panels needed to be as thin and strong as possible. By using ribbed foam core with carbon fiber, Fiber-Tech, the panel manufacturer, reduced the walls of the concept trailer to half of what a comparable wood core and fiberglass panel would be. The 9 x 53-foot panels were constructed in one piece by laminating the foam core with a combination of woven and stitched carbon fiber.
Great Dane of Savannah, Ga., then built the trailer with the single-piece sidewalls, single-piece roof and a single-piece GFRP floor. The completed concept trailer weighs 4,000 pounds less than a traditional trailer, but maintains the required weight-bearing capacity and continues to meet the width, length, height and overall weight specifications dictated by government regulations. Other fuel-saving improvements the Walmart team designed into the concept vehicle include its aerodynamic shape, which reduces drag by 20 percent and boosts fuel economy by 10 percent.
Walmart built the concept vehicle not as a prototype for new trucks and trailers, but rather as a demonstration of what might be achieved by combining technologies that can reduce weight and conserve fuel.