---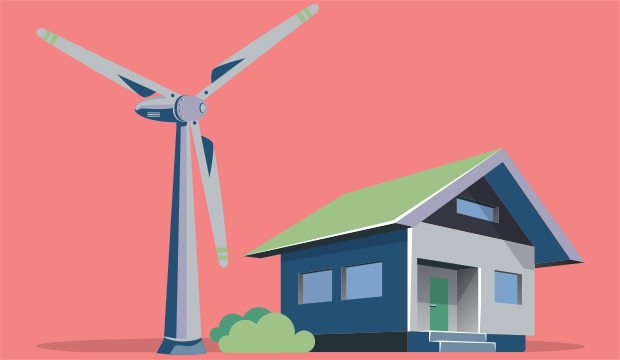 Energy Applications
From contributions to the historic Solar Impulse plane to 3D printed houses that share energy with cars, composites are increasingly gaining traction in the energy sector. According to Lucintel's 2016 State of the Industry report, wind energy is one of the most promising markets in the composites industry at a projected 8% CAGR from 2015-2021.
Powering a Paris Landmark with Eco-Friendly GFRP Turbines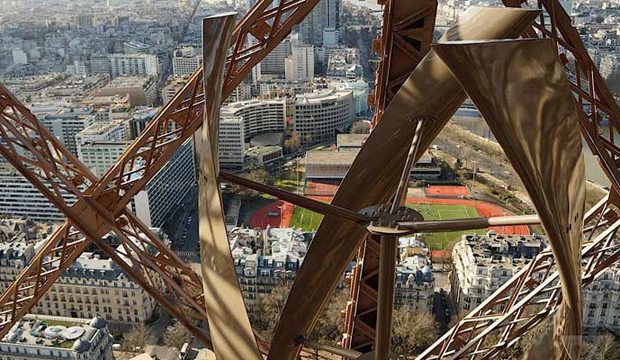 ---
Application: Wind turbines
Scope: 17 x 10.5-foot GFRP turbines
Year Introduced: 2015
Process: Vacuum assisted resin transfer molding
Composite wind turbines provide electricity that helps power monument.
Two new additions to The Eiffel Tower— wind turbines perched within the scaffolding 400 feet above the ground—have made the ionic monument a little more eco-friendly. The spinning of the turbines' glass fiber composite blades produces enough wind energy to handle the electrical needs of the souvenir shop, restaurants and historical exhibits on the monument's first level.
Urban Green Energy (UGE) custom designed the curved, tri-blade turbines and installed them on top of the second-level Jules Verne restaurant. Crews mounted the turbines at night, after all the tourists departed. Since the landmark's management organization, the Société d'Exploitation de la Tour Eiffel, does not permit the use of cranes or other lifting equipment, the UGE installation team had to carefully hoist each blade up by hand and pulley.
Tourists will have to look closely to see the new turbines, since they are painted the same brown-gray as the Tower itself and secured inside the lattice structure in its southwest corner. Restaurant diners won't feel the turbines' movement; extra vibration dampers limit their impact on the structure. They're quiet, too, producing only 40 decibels of sound (equivalent to a bird call) when they're operating at peak speeds.
The turbines supply 10,000 kWh of electricity per year, enough to power a typical American family's home. While that isn't much compared to the 6.7 GWh of electricity that the entire Eiffel Tower requires annually, a UGE representative says that the composite turbines and the power they produce are important as a demonstration of clean and reliable renewable energy.