---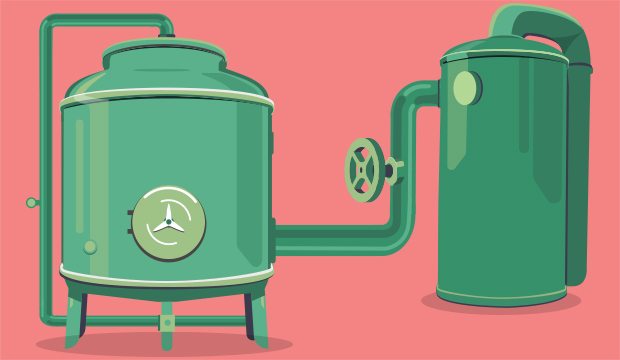 Pipe & Tank Applications
FRP pipe and tank installations are on the rise – above and below ground, in commercial, municipal and residential applications. Low-cost natural gas leads to the development of new chemical facilities and the expansion of older ones for chemical processing. That, in turn, creates demand for FRP pipes.
Composite Piping Key to Success of New California Desalination Plant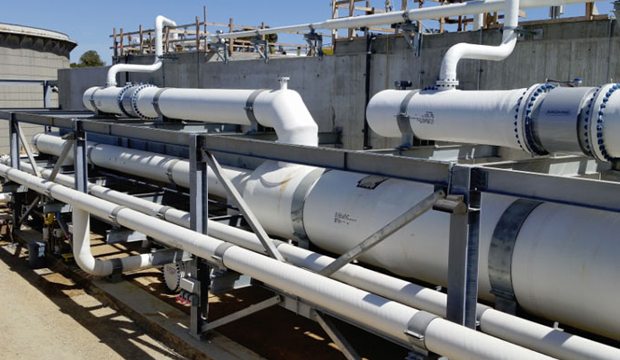 ---
Application: Desalination plant
Scope: GFRP pipes
Year Introduced: 2015
Volume: 1.3 miles of piping
Manufacturing Process: Filament winding
GFRP piping provides corrosion-resistance for treatment plant
As the California drought enters its fifth year, finding new sources of clean water becomes even more important for the state. A new desalination plant from Poseidon Water is now supplying as many as 50 million gallons of high-quality drinking water to 300,000 residents of northern San Diego County.
IDE Technologies has designed, built and will operate the desalination plant, which is located in Carlsbad. Composite piping is a key element in its operations because it is the most suitable solution for large-diameter, low-pressure piping that travels above ground, according to Ziv Shor, IDE's project manager. In addition to corrosion resistance, glass fiber reinforced polymer (GFRP) offers greater strength and expands less than the alternative high-density polyethylene (HDPE) pipe.
IDE's desalination technology relies on reverse osmosis. The equipment forces salt and other unwanted contaminant through a semipermeable membrane. The result is clean water on one side of the membrane but highly corrosive water containing a high concentration of salt on the other side. Piping made from (GFRP) will process up to 108 million gallons of that corrosive water each day.
Ershigs, based in Bellingham, Wash., manufactured more than 1.3 miles of GFRP piping that met the plant's stringent specifications. To keep the project on schedule, the company built roll-in racking systems that allowed multiple spools of fiberglass to simultaneously receive the heat treatment required to meet the NSF/ANSI 61 drinking water sanitation standard. Then Ershigs used a filament winding process to produce pipes varying from four inches to six feet in interior diameter. In all, Ershigs sent 91 truckloads of the GFRP piping to the IDE plant site.
The Carlsbad desalination plant opened in December 2015 and made an impact on the water crisis almost immediately. Because of the clean water it is producing, the State of California has eased back somewhat on water restrictions in the area.