---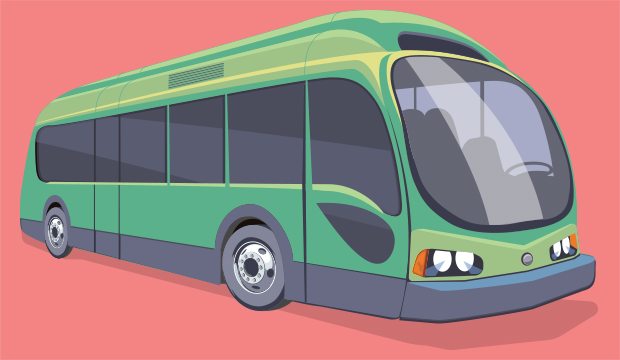 Transportation Applications
Many OEMs are realizing that they can use composites to redesign trucks in order to increase fuel efficiency and increase performance. In the spirit of going green, these materials are being applied to the next generation of environmentally friendly vehicles, and include the use recycled carbon fiber.
Composite-Made Electric Bus Travels 300 Miles on One Charge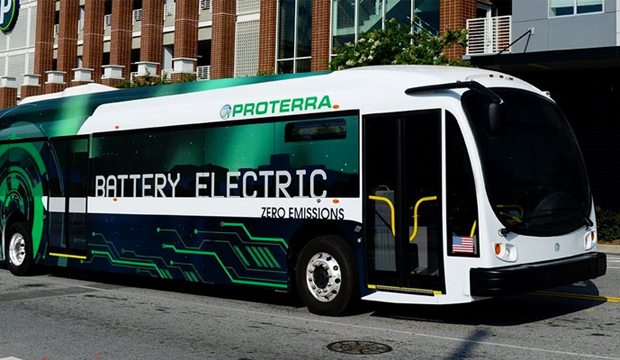 ---
Application: Proterra's Catalyst XR long-range electric bus
Scope: Bus body
Year Introduced: 2016
Volume: 15 ordered
Vehicle made from advanced composites achieves the highest energy efficiency rating ever for 40-foot bus.
Proterra, a designer and manufacturer of zero-emission, electric battery transit buses, has recently introduced its newest model, the Catalyst XR. The company says that the Catalyst XR, made from composite materials, should be able to travel as far as 300 miles on a single battery charge.
In a test run at Michelin's Laurens Proving Grounds, the 40-foot Catalyst XR traveled 258 miles with eight battery packs. Proterra projects that the addition of two more battery packs could extend that distance by another 40 miles. The Catalyst XR has already achieved the highest efficiency rating ever for a transit bus of it size, which is equivalent to a gas vehicle averaging 22 miles per gallon.
Proterra's chief engineer, John Sleconich, says that composites have made the Catalyst XR's long range and high efficiency possible. "With a unique aerodynamic body made from carbon fiber and advanced composite materials, we are able to reduce mass for maximum efficiency," he adds.
Advanced composites also provide durability and corrosion resistance that aluminum and steel don't have. The company estimates that transit companies may save as much as $135,000 in maintenance costs during the Catalyst XR's predicted 12-year lifespan.
Foothill Transit, which has been using other Proterra electric buses on its routes since 2010, has ordered 13 of the new Catalyst XR. They should begin serving bus patrons in the San Gabriel and Pomona Valley region of Los Angeles County, California, sometime in 2016.
Proterra's CEO says his company's goal is to replace all of the buses operating on fossil fuel in the U.S. with buses that operate on rechargeable electric power.