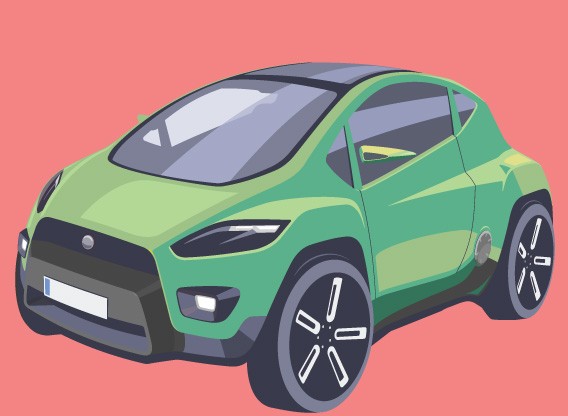 Automotive Applications
The automotive composites market is expected to top $11 billion in 2015, according to the London-based research firm Visiongain. While luxury automobiles and sports cars have long relied on composites, there's now a trend toward mid-price models featuring more composite materials. CFRP is making its way into everything from body panels to brake rotors.
Composites in a Concept Vehicle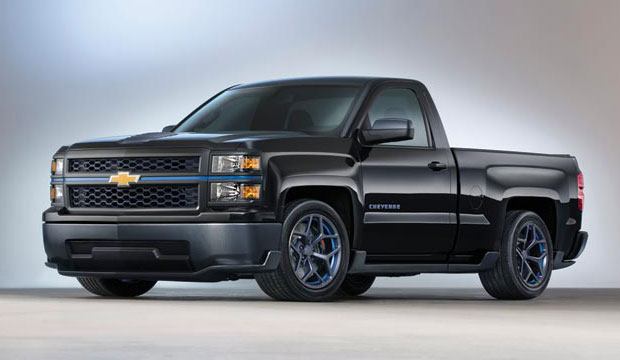 ---
Application: Concept pickup truck
Scope: CFRP bumpers, tailgate and inner cargo box
Production: Not in full-scale production yet
Manufacturing Process: Closed Molding
CFRP cuts weight and enhances aesthetics of a pickup truck
In November 2013, GM introduced the Chevrolet Silverado Cheyenne concept vehicle. Touting it as the company's performance-oriented version of the 2014 Silverado, the Silverado Cheyenne cuts weight and was designed to explore performance possibilities. "The unique lightweight features built into the concept vehicle include CFRP replacements for the bumpers, tailgate and inner cargo box," explains Jennifer Ecclestone, GM's manager of engineering and safety communications. "This shaves approximately 200 pounds from the 4,503-pound base curb weight of the 5.3L Silverado."
The carbon fiber front bumper includes a racing-inspired ground effects styling complemented by CFRP body-side ground effects, while the CFRP tailgate incorporates a spoiler. The company also used composite rear leaf springs and its Camaro Z/28 ceramic brakes to save weight. "By using the carbon ceramic-matrix rotors we not only shed weight, but increase driving performance by allowing for more immediate and direct handling," says Ecclestone. "Created by our design and engineering teams as a 'what if' concept vehicle, it allows us to showcase what is possible on the material and technology advancement front."
While GM has yet to bring the vehicle to market, car enthusiasts speculate that production of the 420-horsepower pickup truck could begin in late 2015. There certainly is a market for the vehicle, which combines a large engine with a small body configuration – a regular cab with a 6-foot, 6-inch bed.
"With the Cheyenne concept, we've taken the low-mass concept to a new level – with exciting results," said Chris Perry, vice president of Chevrolet marketing in a press release. "It is only a concept right now, but we are continually exploring new ways to give Silverado customers more."