---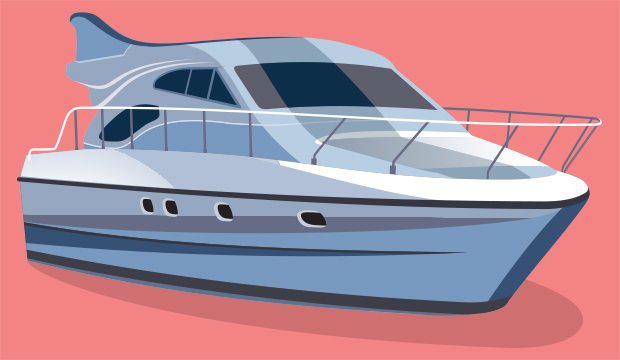 Marine Applications
The marine market is making a splash in the composites industry with innovative designs made possible with inventive fabrication techniques. Fabricators have used composites on everything from ferries and boats, and kayak to submarines and naval vessels. Although GFRP is the most common material associated with marine composites, CFRP is gaining traction.
Boston Whaler's Biggest Boat Ever Incorporates Composites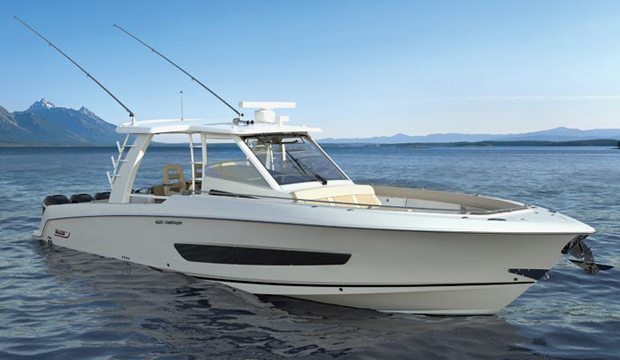 ---
Application: Recreational boat
Scope: GFRP hull and hull liners
Year Introduced: 2014
Manufacturing Process: Vacuum infusion processing
Boston Whaler builds its biggest boat ever
Boston Whaler wanted to expand its line of fishing and pleasure boats to include the 420 Outrage, a 42-foot boat that was five feet longer than any of its previous models. But there was a problem. If the company used its usual vacuum infusion molding process, the weight of the molds for the bigger boat's hull and liner would weigh 90,000 pounds, far exceeding the maximum 60,000-pound weight that its factory could handle.
The company found a solution in the manufacturing process for large composite blades used in wind turbines. The blades, as long as 300 feet, are formed in a two-part closed mold made from strong but lightweight composites. Supplier Gurit USA worked with Boston Whaler to design and analyze similar composite molds for its new boat. Gurit's work helped ensure that the molds would meet the performance requirements and fit within the boat builder's existing factory space.
Marine Concepts then built Boston Whaler's new molds, carefully planning every step of the construction process. After workers infused the body of the mold, they stiffened it with infused flat panels and attached a steel exoskeleton with structural adhesives. The company used the latest high-temperature resins and other state-of-the art materials in the process.
The hull liner material, which Boston Whaler is keeping confidential, was strong and stiff enough to ensure that the liner did not deflect more than one-quarter inch from its designed shape. That stiffness is essential as the liner (in its mold) is raised and lifted into place in the hull.
The new composite molds worked perfectly, and Boston Whaler launched the Outrage 420 in the fall of 2014. Boating magazine named the Outrage 420 the Boat of the Year in 2015.