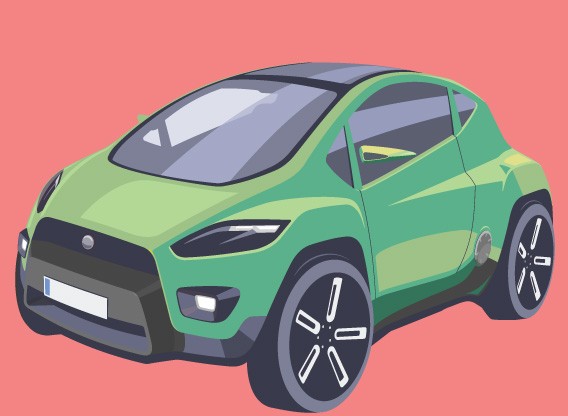 Automotive Applications
The automotive composites market is expected to top $11 billion in 2015, according to the London-based research firm Visiongain. While luxury automobiles and sports cars have long relied on composites, there's now a trend toward mid-price models featuring more composite materials. CFRP is making its way into everything from body panels to brake rotors.
The BMW i3 is a Trend Setter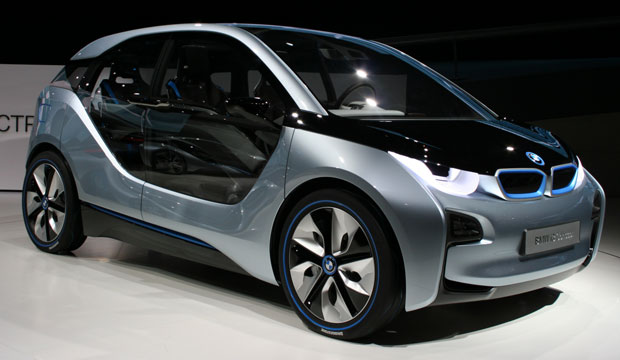 ---
Application: CFRP internal structure and body
Year Introduced: 2011
Production Volume: 70 vehicles a day
Manufacturing Process: Resin Transfer Molding (RTM)
Automaker is the first to mass produce a car made largely with composites.
The BMW i3 was first unveiled in 2011, and production of the 5-door hatchback electric commuter car began in the last quarter of 2013. While the i3 is only one of nearly 100 vehicle models manufactured that feature at least some standard equipment made of CFRP, it has one notable distinction: Most other vehicles in this category are luxury vehicles and supercars, pricing them out of not only large production, but also out of the range the average consumer is willing to spend.
By going into more structural parts of vehicles instead of just body panels BMW shows the potential of composites within a vehicle. BMW opted to use CFRP for the "life module" – or passenger section – of both its i3 and i8, a plug-in hybrid vehicle, for one primary reason: The material is as strong as steel, but half the weight. The company says that leads to "incredibly responsive acceleration, impressive handling and undeniable efficiency."
To achieve light weighting, the model was designed from the ground up and uses CFRP in both its internal structure and the body of the vehicle. BMW places the CFRP life module on top of a primarily aluminum "drive module" – the powertrain, chassis and battery. The composite roof is made from recycled carbon fiber. With a production volume target of 30,000 vehicles in 2015, the i3 is the largest-volume production car ever to extensively use CFRP. It consumes more than 9.6 million pounds of finished CFRP in a single year.
BMW can produce such high volumes, the company says, because it has its own production facility for materials. The automaker opened a $100 million plant in Moses Lake, Wash., to manufacture carbon threads that form the basis of the i3's CFRP bodywork.