---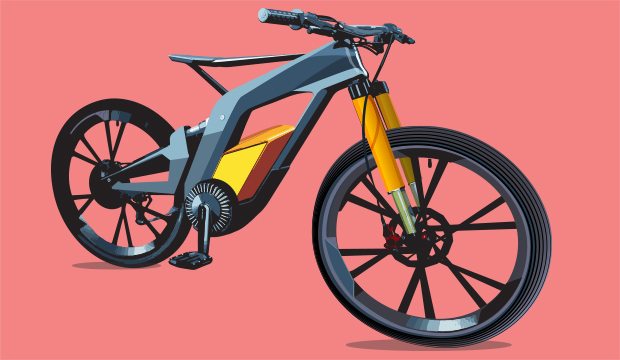 Sports & Rec Applications
From the waters of the most intense boat races in the world to the Super Bowl gridiron, almost every sport has found an application for carbon or glass fiber composites. Composite can be used to upgrade sports equipment used to protect athletes or to upgrade the venues that host the games themselves.
Australian Company Makes Foldable Boat with Fiberglass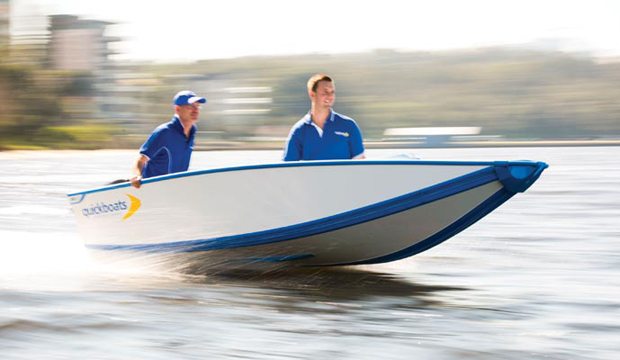 ---
Application: Folding boat
Scope: Flat pack, quick assembly 12-foot boat
Year Introduced: 2013
Volume: 300 in 2015
Manufacturing Process: Hand lay-up
Lightweight boat goes from flat to water-ready in 60 seconds
The marine industry has seen its share of lightweight and inflatable boats, but a rigid, foldable boat is something new, according to Deryck Graham, managing director of Australian-based Quickboats. The 11 pieces of his company's 12-foot watercraft store in two canvas bags and can be assembled with "quick-click" connects in just about a minute. The "nose" of the foredeck, a transom and benches for the captain and passengers provide the necessary structure to keep the boat open and rigid. The motor – up to 10 horsepower – mounts on the transom. The boat's composite structure makes it lightweight enough for two people to handle easily; it weighs just 132 pounds.
Quickboats worked with watersports equipment manufacture Cobra International on the prototype and production models of the boat. The hull is a composite sandwich, with a high-density, aerospace-quality foam bonded in place between two layers of epoxy-reinforced fiberglass. Wear areas like the keel and gunnel rail get a top sheet coating made from a thermoplastic polyurethane (TPU) and acrylonitrile butadiene styrene (ABS) combination. Cobra International used hand lay-up to manufacture the boats.
Quickboats holds several patents that are key to the boat's design. One is the hinge, which consists of FRP flanges bonded to Kevlar® aramid fiber strips embedded into the edge of each panel with epoxy resins. The design of the transom and the triangular torsional bracing are also patented. Composite-based poles reinforce the transom and absorb the engine thrust by carrying it into the captain's seat and the hull side panels.
In 2015, Quickboats sold 300 boats and plans another production run to meet demand in 2016. Graham says that most boats go to people looking for an adventure watercraft, but some sailboat owners are using them as tenders. Military and emergency rescue organizations have also expressed interest, since the foldable boat could be carried flat into hard-to-reach areas like canyons and gorges and assembled on site. The stiff composite structure makes it a good alternative to inflatable boats, which can be punctured.