---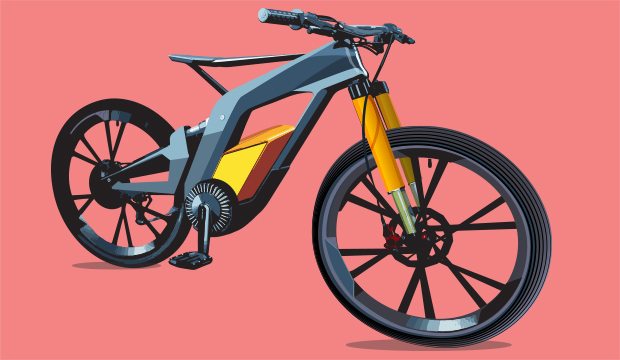 Sports & Rec Applications
From the waters of the most intense boat races in the world to the Super Bowl gridiron, almost every sport has found an application for carbon or glass fiber composites. Composite can be used to upgrade sports equipment used to protect athletes or to upgrade the venues that host the games themselves.
Cameron Aircrafts Uses Composites to Improve Hydroplane Hulls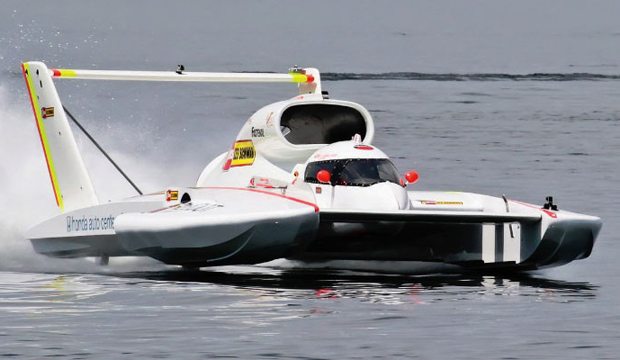 ---
Application: Hydroplane race boat
Scope: Two-piece CFRP hulls
Year Introduced: 2012-2013
Project Status: Prototypes produced
Manufacturing Process: Vacuum infusion processing
Composites offer stronger, lighter and faster alternative for fabricating hulls
It usually takes about 6,000 parts to build a replica of a classic hydroplane race boat. When a piece is damaged – a fairly common occurrence – the boat builders have to replace it by molding its replacement and inserting it into the boat's body. Murdo Cameron, a hydroplane enthusiast and owner of Cameron Aircrafts, has developed an alternative: a two-part composite hull that will make repairs much simpler and less expensive.
Cameron has been working with students from the Aerospace Composite Technician program at North Idaho College on a project to manufacture strong, lightweight hulls from CFRP. The team has made two high-temperature graphite molds for each reproduction hydroplane hull: one mold for the top deck, the other for the boat's sides and bottom.
Hydroplane hulls today include CFRP, graphite composites, aluminum and GFRP, with multiple glue joints holding together all their small parts. Cameron's students use only CFRP—made from unidirectional fiberglass from Vectorply and SAERTEX, vinyl ester resins and an epoxy backbone—to create their two-piece hulls. The result is hulls that are lighter, stronger and less expensive to produce than conventional hulls and that have improved load paths for better handling of the boat. The molds also allow for customization of the "fish scale" slots on the bottom of today's hydroplane racers.
Cameron has already built a two-part hull replica of the Miss Spoke, a hydroplane that raced in the late 1950s through the early 1960s. The students have also produced molds for the hydroplanes of two other racing teams.
Vintage hydroplane racers usually travel at speeds of around 130 to 140 mph, although they are capable of going as fast as 200 mph. To better protect the driver if the boat flips, Cameron would like to eventually find a cost effective way to replace the steel in the boat's roll cages with composites, which can reduce injuries by redirecting the crash forces away from the racer.